---
The state suicide prevention program produces suicide prevention materials, and regularly works with nonprofit and community partners to distribute them and promote suicide prevention. If you would like to order some of these materials, please click here to email an order request. Please indicate which you want, and give an amount, a contact name and number, and a mailing address.
Brochures
Coping with Losing Someone to Suicide
Every year, more than 100 Alaskans die by suicide. Like you, their family and friends are survivors of suicide loss. Together, we learn to cope and to heal.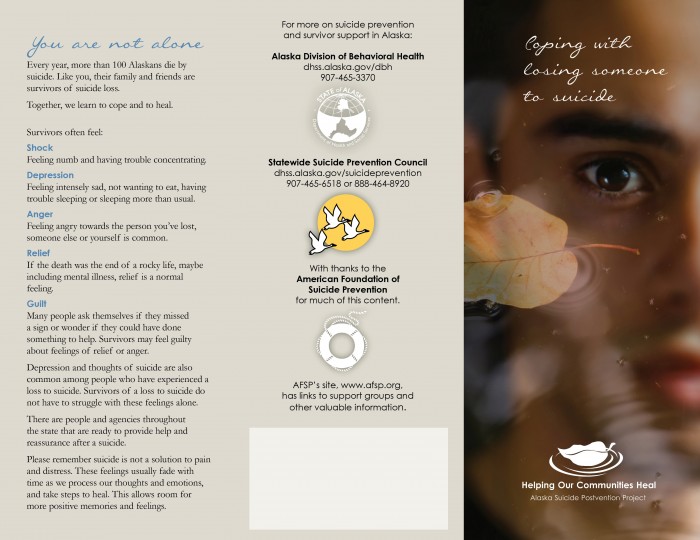 ---
 Recovering From Self-Harm or a Suicide Attempt
Supporting Someone After a Self-Harm or Suicide Attempt. Has contact information for support resources, general information on coping and some things to keep in mind.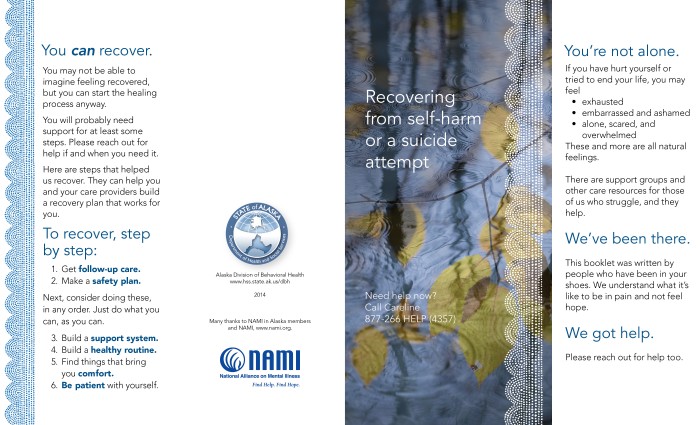 ---
 Coping with Sudden Traumatic Loss
Has resources and helpful information that aids with support or recovery of a self-harm or suicide attempt.
---
Careline Crisis Intervention
Learn what to watch for, what are the warning signs?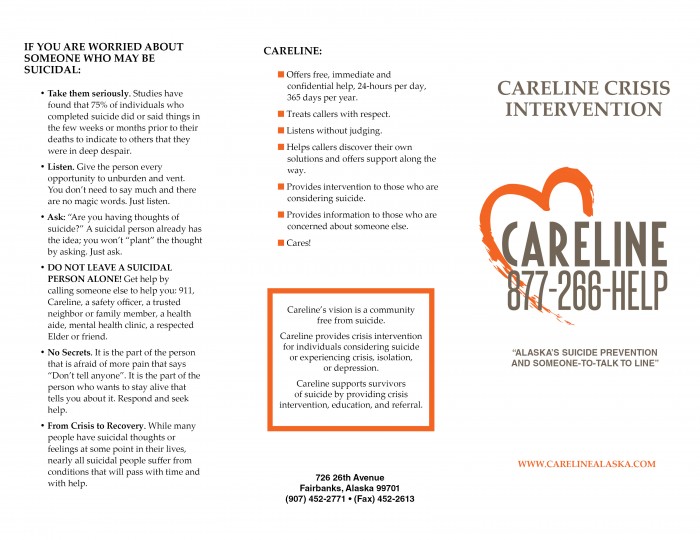 ---
 Loss and Healing
Healing doesn't mean you'll never be sad again. But, there is an important difference between sadness and depression.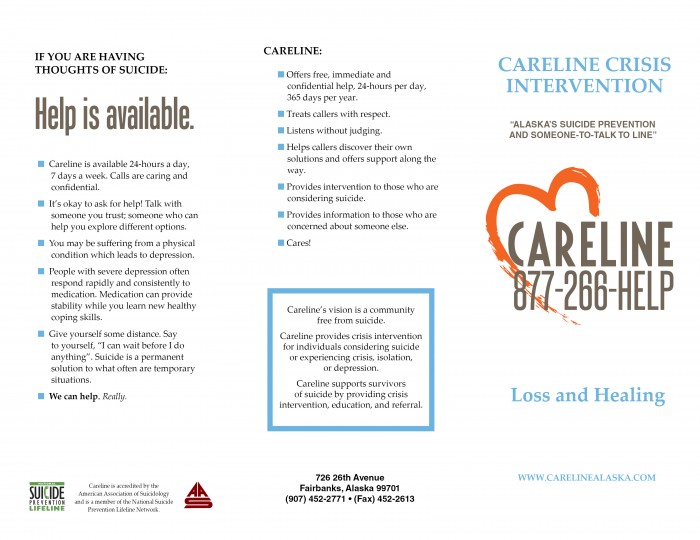 ---
Cards
ASK Cards
Not sure if someone needs help? ASK.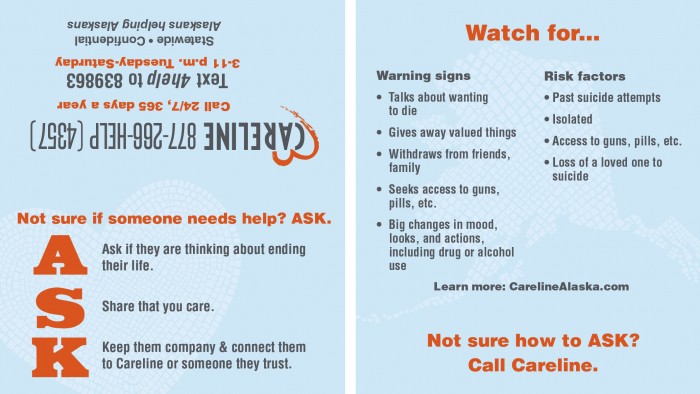 ---
 You're Cared About