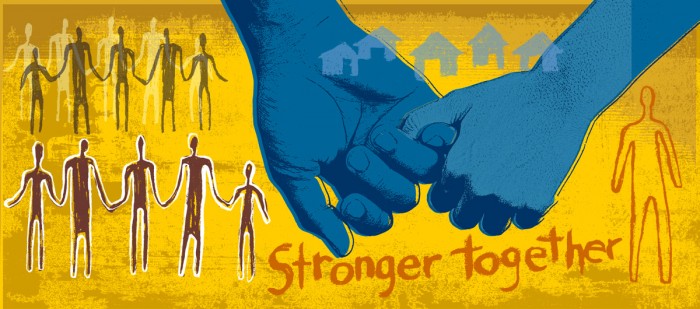 How can you help prevent suicide and build resilience? In many ways.
Here are some options:
Read the plan
Read page 36 of Alaska's statewide suicide prevention plan. It lists action steps that individuals, groups and communities can take to prevent suicide.
Take a class! One popular option on the list is to take a class on how to recognize warning signs, reach out, and connect someone to help. StopSuicideAlaska.org has a statewide training schedule; many classes are for the general public.
Be ready to respond

Postvention is a term for all the things individuals and communities can do to be ready to respond quickly and comprehensively in case of a suicide. The preparation helps community members heal, and lowers the risk of more suicides. See pages 10 & 11 of Alaska's postvention guide for "Before" and "After" basics.
Learn to talk about suicide safely
Talking about suicide safely can help prevent suicide; talking about it in an un-safe way can increase the risk of suicide. Page 12 of the postvention guide has tips on talking about suicide safely with children. There are also sections for parents on talking to children about suicide (page 41), people who speak at memorial services (clergy or laypeople), and more.
Limit access
Lock up guns, pills and other things that can be used for harm if you are worried about someone. A study found that limiting access to means, especially to guns, can help reduce the risk of a fatal suicide attempt;  suicide attempts are often an impulsive act. Maybe a friend, neighbor or law enforcement agency could store your family's guns for a while if someone in your home is struggling with depression. Learn more here.
Understand risk & resilience
Studies have found that the more trauma in a person's childhood, the higher their risk of health problems, including suicide. On the flip side, building resilience – adding positive factors to your life, or a loved one's life — can help counteract these risk factors. Examples of building resilience include mastering a skill (learning to play a sport or musical instrument, for example) and helping a friend.